Guarantee – General Terms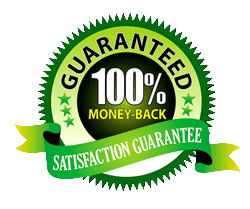 Bioshine Property services offers
100% MONEY BACK GUARANTEE

if not satisfied
1. We are so confident of the quality of our professional cleaning services (oven cleaning, carpet cleaning, End of Tenancy cleaning, upholstery cleaning and more) that we offer Full Money Back Guarantee.
2. YOU are the center of our business. This may sound cliche, but we truly mean it! If you did not have an excellent experience with any aspect of our service just let us know. We are committed to making it a priority to make it right for you.
3. If you are not delighted with our work we will re-clean the area of concern free of charge.
4. If you still aren't satisfied, you will receive a full refund – 100% Guaranteed.★
How does that sound?
5. If for any reason you still aren't convinced of our professionalism, simply give us a ring on 01707 242876
We are happy to answer any question or address any concern.

Our Money Back Guarantee applies to our cleaning services and is effective for 3* working days, after the date of provided services. Please send your request at info@bioshine.co.uk
★ for the missed items.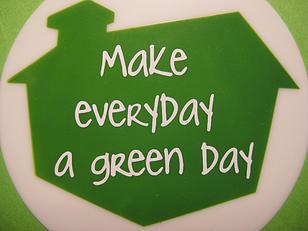 Bioshine Property Services
(general terms and conditions)
Overview.
 – Bioshine Property Services provides end of tenancy cleaning services to letting agents, tenants, home movers, renters, landlords, property management companies and pretty much anyone on the move.
– Bioshine Property Services provides all materials needed for the job.
 – The term "cleaning" does not include the removal of oil, paint, varnishes, wax or other such substances such as sticky tape, stickers or blu -tac and this agreement does not include 'after-build cleans'.
Please advise if your property needs extra treatments or has paint on the floor that needs cleaning. Failure to do so will result in a quote being given that isn't correct.
– Any quotes provided by Bioshine Property Services , including any description of jobs to be performed, are estimates only and do not represent a guarantee of work to be performed for the price quoted. The ability of Bioshine Property Services to complete the quoted tasks for each service may vary depending on the state & condition of the property, any additional cleaning required or if a property isn't as described or any other factor outside of our control.
–  Unless specifically directed otherwise, Bioshine Property Services or any representative of ours, will only perform the services during the agreed estimated timetable. If the amount of time needed to provide the services differs significantly from the initial estimate, then an adjustment to the price will be necessary. From time to time, the customer may request that Bioshine Property Services performs additional work in excess of the agreed hours and in such circumstances, Bioshine Property Services will invoice the customer for any additional hours worked if the property isn't as described. It may be necessary to revise the quoted amount and this will be agreed upon before the job starts.
– The prices quoted are for internal areas only including internal windows and frames. If you require external windows or areas to be cleaned then please let us know and we will be happy to quote.
– Bioshine Property Services shall not be liable for failure to carry out work if prevented from doing so as a result of any circumstances beyond our control. The customer will not be charged for any work not actually undertaken byBioshine Property Services in such circumstances as we understand that sometimes 'things' happen – We ask as much notice as possible be given when things are not going to plan your end and we reserve the right to cancel a job at any time before commencement without financial obligation to the client.
​ What we don't clean 
 – For obvious reasons we don't clean toilet brushes
– We also don't clean as standard service bathroom bins, bedroom bins or kitchen bins (bins basically)inside – Internal bins that are housed inside units will be left and we ask that you clean these items.
– If your property has high ceilings or high windows that are outside of stepladder reach then we may have to get specialist lifting equipment in to cover the work which will be an extra cost. All our staff are important to us and the health and safety of them is paramount at all times. If your property has high access areas then please let us know upon your booking.
​- Conservatory ceilings and conservatory blinds  unless specifically requested and agreed beforehand.
– During Oven cleaning – If the oven door has several pieces of glass for the door – We can clean them only when the disassembly of them is straightforward.
– Windows – Unless otherwise agreed we are unable to clean the inaccessible and hard to reach windows.
Payments 
– Bioshine Property Services charges will be invoiced once the work order has been raised so you will receive an invoice for work to be carried out.. All jobs, unless otherwise agreed, must be paid on completion of the work.
– Payment methods for the charges of Bioshine Property Services are cash or cheque. Payment must be cleared at the end of the job.
– We reserve the right to increase the quoted price if the property isn't as described. This will be made known to all parties concerned before the clean takes place. All properties need extensive cleaning to pass an end of tenancy inventory check. We are a professional cleaning company that concentrates all our business efforts on end of tenancy cleaning and nothing more. We know what we are doing & whilst you may think your property is "not too bad" and only needs a general clean – we only offer a "full cleaning service" which incorporates all items needed to pass an inventory inspection. This is reflected in our prices and our guarantee of our work to pass a rigorous inspection.
 – Non payment – If an invoice is due and is not paid on completion of the work then the guarantee of our work will be null and void. We are cleaning your property to an end of tenancy standard and lots of work will be needed to complete this task. You have booked our services and we ask payment for our services on completion of the job for the guarantee to be activated.
 – All invoices that remain unpaid after 7 days (unless otherwise arranged) will be passed to a debt collector.
Access to property
– So that we can carry out our services, you agree to give to Bioshine Property Services access, and leave a usable key and/or details of any relevant access codes. If you have an alarm and if a code is not provided to Bioshine Property Services or any of our representatives and contractors, it is expected that the alarm will be turned off on the days that the services are to be provided. If for some reason a key is not available then this must be arranged in advance so that our team are aware.
 – Bioshine Property Services and any contractors that we employ agrees to keep any details of keys and access codes strictly confidential and take all reasonable steps to ensure the security of any physical keys and access codes. Bioshine Property Services accepts no liability of any nature for any losses that may arise from the customer's provision of any key and/or access details and the customer hereby indemnifies Bioshine Property Services in respect of any losses that may be sustained as a result, howsoever caused.
– In some circumstances Bioshine Property Services may keep the key overnight on jobs that will take more than a full work days cleaning. This will always be arranged beforehand and if needed we can drop the keys with a managing agent or landlord or post them special delivery to an address of your choice.
– If Bioshine Property Services or any one representing Bioshine Property Services is prevented from gaining access to the customer's property to carry out work as arranged due to, but not limited to;
Wrong Keys,
Property not yet moved out of fully,
Waiting for the customer,
Decorating or maintenance services being carried out.
The time lost to Bioshine Property Services and any contract cleaners working on our behalf shall be considered to be 1 hour per hour per employee involved and Bioshine Property Services reserves the right to invoice the customer accordingly at £15 per hour per employee. If we have to leave a job for reasons such as the property not being ready for cleaning on the agreed time and date then a 50% total of the invoice will be payable as a 'cancellation fee'
Please let us know of any change of circumstance immediately so we can avoid this when possible.
Breakages, complaints and rectifications
-If you, the customer, have a concern regarding the quality of the service provided, we oblige you to immediately raise that issue and in any event no later than 72 hours of the service being provided, unless this is a weekend. All complaints must be sent to Bioshine Property Services  so that we can rectify it as soon as possible. Please, if possible, try to include photographs of the complaint. If the complaint is justified, then Bioshine Property Services will arrange for the re-cleaning for no additional charge just as soon as in humanly possible.
-This is part of our Guarantee. The customer will remain liable to pay for hours worked by Bioshine Property Services providing the initial services (other than those hours spent rectifying the concern) and no refund or discount will be offered by Bioshine Property Services without first having an opportunity to return. If a return to rectify a complaint isn't possible or permitted then full payment of invoice will be charged.
-Bioshine Property Services will not be liable for any further 3rd party cleaning cost or any cleaning done by any other party after a complaint, until a re-visit has been agreed.
-Bioshine Property Services is insured, however it shall not be liable for any loss, damage, or injury arising from the breaking or disintegration during cleaning by the Contractor's employees or agents of any cracked, defective or broken parts of the property of the customer. We will report any items immediately that are not secured. Bioshine Property Services will not be liable for any loss, damage or injury arising from the general wear and tear resulting from the cleaning. Bioshine Property Services expects the customer to secure and/or move any items of either extreme monetary or sentimental value and assumes that all surfaces are sealed and secure and ready to be cleaned without causing harm or damage to anything.
-Bioshine Property Services reserves the right to take all reasonable steps to make good any damage for which it may be liable under this Agreement in lieu of making payment in respect there of. Subject to Bioshine Property Services taking all reasonable steps to make good any damage for which it is liable under this Agreement, it shall not be liable to the customer for any further compensation.
-Where Bioshine Property Services is liable to compensate for damaged items, such compensation will be limited to the actual value of the item at the time of breakage and not the cost of a replacement item, the whole in accordance with the principles applied by its insurer. For the avoidance of any doubt, the obligation of rectification and/or replacement is limited only to the actual item or area damaged and not to replacement or rectification of an entire set or workspace.
-Limitations of the guarantee include but are not limited to: Sellotape removal, sticker removal, blu tac, paint and other items that have been secured using adhesive means.  Heavily limescaled toilets and shower units/hoses – heavy mildew and mould areas including but not limited to walls and windows. Ovens must be in a reasonable condition to be included in the guarantee – by reasonable it is expected that inside the oven e.g. can still be seen through the glass. Freezer units must be defrosted before we arrive, We cannot guarantee the freezer unit will defrost during our visit. If not defrosted we will clean as much as possible but it is not included in our guarantee.
– Further limitations of the guarantee include were the property is in a very bad condition and has not been well maintained throughout the tenancy. This includes heavy grease areas and imescale and mould. In this instance, you will be informed that a full clean will be performed but that a guarantee is not given on the set item or several items which may include stained carpets or heavily scaled taps or toilets.​
Please let us know if you need extensive cleaning so that we can quote for the work accurately.
​End of tenancy cleaning is never just a run around with a duster or a quick wipe with a cloth – It has to be cleaned to a detail that passes an intense inspection by a landlord or an inventory clerk.  A 'quick wipe round' therefore is not really in our vocabulary. Every job needs to be cleaned top to bottom.
Cancellations and Change
-It is a condition of this Agreement that the customer provides a minimum of 48 hours notice to make a cancellation of work as arranged otherwise a 20% cancellation fee will be invoiced.
-If we arrive and the customer is late or job is unable to be carried out due to whatever reasons that are not a direct action of Bioshine Property Services then a 50% charge will apply.
Customer 's obligations.
-The customer should provide a safe environment to work in free from any hazards.
-The customer shall provide, free of charge, all necessary electricity, hot water and other facilities, which may be required to enable Bioshine Property Services to carry out the work.
-All fragile, breakable and/or high value (whether sentimental or expense) items must be secured or removed before each service provided and Bioshine Property Services takes no responsibility for any damage caused to such items. (an example of this – A shelf is loose due to being unsecured, we clean the shelf and it falls and chips a sink – we will not be liable for this kind of damage, even if the item hasn't been reported as being loose or broken – another example is a curtain pole isn't secure and when we touch it to clean it falls down that subsequently causes damage or injury is at the owner of the properties liability).
Miscellaneous
If the customer is not completely satisfied with the services provided, he/she must inform Bioshine Property Services immediately (and in any event no later than 72 hours after the services were undertaken). Failure to do so will result in Bioshine Property Services having no obligation of rectification or replacement, subject always to the items on an inventory checklist being attributable to the actions of Bioshine Property Services missing cleaning items and any and all of our representatives.
Liability
No claim against Bioshine Property Services in respect of alleged negligence of Bioshine Property Services, its contractors or agents, or any alleged defect in Bioshine Property Services machinery or materials or in respect of any other matter shall be valid unless notice in writing thereof is received by Bioshine Property Services through email:
This must be within 72 hours after the happening of the event giving rise to the claim.
Unless notified otherwise, any claim will be referred directly to Bioshine Property Services's insurer for assessment.
Bioshine Property Services undertakes to be fully insured in respect of Employer's Liability.
Amendments 
Bioshine Property Servises reserves the right to amend these terms for any reason online at any time.
Termination 
The engagement of Bioshine Property Services under this Agreement shall begin from when the booking is made until when the job is completed and paid, and no complaints are made within 72 hours of the work being completed providing that all information has been correct. If for some reason the work is not as described when we arrive, we have the right to increase or even lower the charges and always reserve the right to refuse the work.
A termination by Bioshine Property Services of its engagement under this Agreement shall be without prejudice to its rights against the customer for failure to pay the Bioshine Property Services's charges.
Disputes
Bioshine Property Services and the arrangements referred to therein are subject to the laws of England and Wales and any disputes arising out of this contract or the arrangements referred to therein shall be subject to the exclusive jurisdiction those laws.
Privacy Notice
Bioshine Property Services  is committed to protecting the privacy of all the individuals we deal with and will treat your information confidentially in accordance with this Privacy Notice. Please read this Privacy Notice carefully. Here
Professional Cleaning Services Hertfordshire, Bedfordshire.